Local Gettysburg Events & Festivals
Eat It Up For Chuck Spaghetti Dinner - March 27, 2017
Wyndham Gettysburg Hotel: 95 Presidential Circle Gettysburg PA 17325 717-339-0020 gburginfo@interstatehotels.com
Public invited to attend benefit Spaghetti Dinner for Wyndham Employee who is fighting terminal illness.
Menu includes: salad, rolls, spaghetti & meatballs, beverages & desserts.
To-Go option available.
Tickets: Adults: $10.00 Children (ages 6-10) $5.00 Children (ages 5 & under FREE)
Tickets may be purchased at the door on day of event or beforehand at Wyndham Front Desk.
Flyer information: Eat It Up For Chuck Spaghetti Dinner


Taste of the Town - April 2017
Don't miss the culinary event of the year, the Taste of the Town presented by Gettysburg Adams Chamber of Commerce.
Adams County's culinary showcase allows you to savor delicious offerings from area businesses. Catch the excitement of the Top Local Celebrity Chef Competition. Eat your heart out!
For tickets call 717-334-8151
For more information click here:

tasteofgettysburg.org





Easter Brunch- April 16, 2017 1863 Restaurant


What better way to celebrate the Easter Holiday than with family and friends. Why not make 1863 Restaurant a part of your holiday tradition.
Click here for our full menu
For reservations: 717-339-0020 x6019 or email gburginfo@interstatehotels.com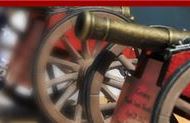 Gettysburg North-South Marathon and 10K - April 23, 2017
Starting from the Gateway Gettysburg grounds, the Gettysburg North-South Marathon and 10K is run against the setting of a landmark battle of the Civil War, the battle of Gettysburg. The soldiers of the North and South fought on the roads and fields of Gettysburg, Pennsylvania in the summer of 1863 in the Civil War's most famous battle, a historic event that symbolized the breach between North and South, marking the turning point of the war and the return to a single United States of America.

This event honors the battle of Gettysburg with a unique marathon competition that pits runners representing the North and the South against each other in a scored competition. The race takes runners from both sides through the hallowed grounds of the battlefield.
For more information click here: http://www.gettysburgnorthsouthmarathon.com/
Mother's Day Brunch- May 14, 2017 1863 Restaurant
Looking for a restaurant as special as your mother? Look no further. 1863 Restaurant in the Wyndham Gettysburg Hotel is preparing a Mother's Day Brunch sure to be memorable.
Click here for: Mother's Day Brunch Menu
For reservations: 717-339-0020 x6019 or email: gburginfo@interstatehotels.com

Gettysburg Reenactment - July 1, 2 & 3, 2017
The 154th Gettysburg Battle Anniversary Reenactment uniquely coincides with the actual days of the Battle of Gettysburg-July 1, 2 & 3, 1863, and will be held at the Gettysburg Movie Site overlooking the Round Tops and historic Sachs Mill Covered Bridge adjoining Gettysburg National Military Park. Click here for more information: http://www.gettysburgreenactment.com/
Gettysburg Bike Week - July, 2017
Whether you ride yourself or just enjoy the excitement or beauty of motorcycles, you will have a blast at Gettysburg Bike Week! The festivities will take place day to night and include poker runs, tattoo contests, bike games, swap meet, bike build-off, and a large array of live bands. For a complete schedule of events, ticket information, and everything else you would like to learn about this week click here.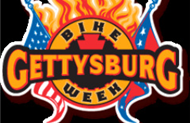 Gettysburg Wine & Music Festival - September 10 & 11, 2017
Where the North & South meet, let's drink wine! Enjoy a Fall festival at Central Pennslyvania's premier wine event. Savor hundreds of wines from over 25 Pennsylvania wineries and enjoy great live music.
Gettysburg Blue-Gray Half Marathon - October 22, 2017
Enjoy running 13.1 miles that wind through one of America's most historic areas, Gettysburg PA. The battle of Gettysburg symbolized the breach between North and South, and also marked the turning point of the war and the return to a single United States of America. The Blue-Gray Half Marathon is also a unique competition between runners representing the North and South. The Half Marathon starts/finishes on the Gateway Gettysburg Campus.
For more information click here: http://www.bluegrayhalf.com/about.html
National Apple Harvest Festival - First two full weekends in October
The National Apple Harvest Festival celebrates beautiful crafts, great music and wonderful food 50+ years and counting. The festival has something for everyone with hundreds of arts and crafts dealers, demonstrations, contests, food stands, and entertainment.
Special Attractions Include: The Apple Auditorium and Antique Cars, Steam Engine Displays, Orchard Tours, Petting Zoo, Craftsman Demonstrations, and Appearances by PA Apple Queen.
Destination Gettysburg - Year round
Visiting Gettysburg, Pennsylvania can be a trip of a lifetime or an easy weekend getaway. Our rich history - which includes the Gettysburg Battlefield and so much more - will entice you to come, while our recreation and recent culinary resurgence will make you linger and return.
Click here to view Destination Gettysburg website: www.destinationgettysburg.com