Local Gettysburg Events & Festivals
Enter to win a $30 The Bistro (located inside the Courtyard Marriott Gettysburg, PA) gift card. Go to the @GatewayGetty Facebook page and look for The Bistro contest post. Comment #CourtyardGettysburg on post to WIN! Enter now
Check back each month for exciting contests!

Winter Lecture Series - January 6, 2018 - March 10, 2018
Featuring some of the best National Park Service rangers and historians from across the region, the 11-week Winter Lecture Series of hour-long talks will examine pivotal turning points during the American Civil War era.
Click here for information
Special Exhibition: Gettysburg College : Through December 2018

Beyond Futility: Expectation and Impact of the First World War. Despite years of stagnation on the Western Front, the First World War was a transformational experience for many, Gettysburg College alumni included. While annihilating the landscape of the Western Front, mechanized and modern warfare impelled creativity and adaptation from soldiers and civilians. The Front followed these men and women home and impacted their perspectives and prospects.
Click here for more information
Gettysburg College | 300 N Washington St, Gettysburg, PA 17325 | 717-337-7024

Destination Gettysburg - Year round
Visiting Gettysburg, Pennsylvania can be a trip of a lifetime or an easy weekend getaway. Our rich history - which includes the Gettysburg Battlefield and so much more - will entice you to come, while our recreation and recent culinary resurgence will make you linger and return.
Click here to view Destination Gettysburg website: http://www.destinationgettysburg.com
Reenactor Appreciation Weekend - March 23-25, 2018
Reenactors from all periods welcome. Many programs, merchant specials, lodging and restaurant discounts. FREE admission to several museums for reenactors in any period dress, as well as a Victorian social and musical at the 1863 Inn of Gettysburg, battlefield tour with a licensed battlefield guide, walking town tour and a special viewing of the movie Gettysburg in recognition of its 25th anniversary hosted by Patrick Falci. A great weekend to honor our reenactors and history.
For more information click here
25% discounted room rates for Reenactor Appreciation Weekend. Call 717-339-0020 for your discounted reservation.
Hauser After Hours - December 30, 2017 - February 24, 2018
Hauser After Hours is a party you do not want to miss. Every weekend, we throw a bash after our normal business hours to celebrate our rolling hills, breathtaking views and fabulous wines and ciders!
Admission to Hauser After Hours is always free. Live music featuring acoustic artists to full bands provide rousing entertainment. Pay per plate dinners are served from some of the finest caterers in the area. Wine and Hard Cider is available by the glass or the bottle.
For more information: 717-334-4888 or Click here for more information
First Fridays - Every 1st Friday of the Month 2018
Take in special events and refreshments with approximately 45 businesses throughout Historic Gettysburg hosting special receptions, guest artists and authors, sales and later business hours. Look for the First Friday banner at participating Gettysburg area shops, galleries, restaurants and businesses. Visit the GARMA website for a list of participating businesses and special offers.
2018 First Friday Themes!
January - The Warmth of Gettysburg
February - Love Is In The Air
March - A Pot of Gold
April - Leap Into Spring
May - Oh Momma! Happy Mother's Day
June - Book Smart
July - Christmas in July
August - Back To School
September - Pet Ownership Month
October - Breast Cancer Awareness
November - Support Our Veterans
December - Cookie Walk
For website click here
2018 Music, Gettysburg Select dates through April 29, 2018
Music, Gettysburg! is a free 20-concert series featuring international and local musical artists supported by both the United Lutheran Seminary and the wider Gettysburg community.
For more information about this and other concerts in the Music, Gettysburg! schedule, please call 717-339-1334 Click here for more information
Liberty Mountain Resort- Ski or Snowboard through Winter season
Winter is a great time to enjoy the outdoors. Located in close proximity to Gettysburg, Liberty Mountain Resort is the place to explore the mountain. Look for great discounts all winter long on your favorite activities. Ski, snowboard, childrens learning programs and so much more.
For more information: 717-642-8282 or Click here for more information
Brunches 1863 Restaurant - Year Round
What better way to celebrate the holidays than with family. Start your family tradition in 1863 Restaurant located in the Wyndham Gettysburg Hotel. Our festive holiday brunches are sure to please the entire family.


Reservations suggested

717-339-0020 x6019 or email us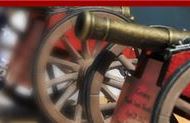 Visit our website: www.1863RestaurantandLounge.com
Day trip ideas from Gettysburg, PA - 1 hour

Seton Shrine:

Whether you're interested in history, the outdoors, or simply something inspirational, The National Shrine of Saint Elizabeth Ann Seton offers a breadth of experiences to discover-some reflective, some intriguing, others inspiring, but all deeply rewarding. Take time to explore the grounds and visit the sites of interest, each one a symbol of Elizabeth Ann Seton's amazing life and legacy of service and love. Click for website



Steam into History:

The William H. Simpson No. 17 is a faithful replica of the Civil War steam locomotive that carried Abraham Lincoln to deliver his now famous Gettysburg Address. These same tracks carried Lincoln's funeral train two years later. Come experience history as you ride in custom built coaches, pulled by a a 1860s replica steam locomotive. Click here for website
Car Shows
Our beautiful 100 acre campus has ample space to host car shows. Are you a car enthusiast? Stop by to see these cars 2018:


Delaware Valley Region CCCA Grand Classic

May 2-6, 2018: Click here for website.


NAMGBR's MG 2018

June 17-22, 2018: Click here for website.
Antique Automobile Club of America AACA Eastern Spring Meet - Chesapeake Region July 11-14, 2018: Click here for website.
2018 Olds National July 31- August 5, 2018: Click here for website.

Past car shows:
Do you love Early Ford Model A Cars? Watch the video of the Modal A Restorers Club Tour (MARC) that departed our campus August 3, 2017.